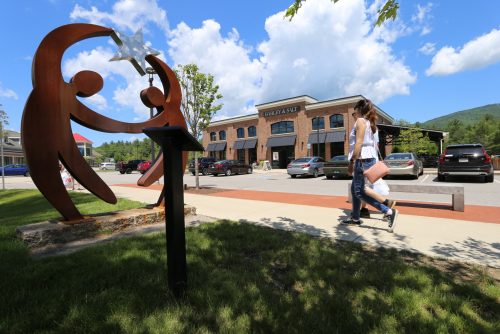 Public Art
Settlers Green commissioned six artists in 2016 in order to incorporate public art into the landscape throughout the property. Request for proposals were sent out to artists from throughout New England asking for submissions that reflected themes such as dance, community, whimsical, mountains, granite and fashion. Over 20 artists submitted work and six were chosen, two of which are local artists. The artwork has been incorporated into the architectural planning of the shopping center's streetscape, along with gardens, play areas, and comfortable seating and other additions to the shopping experience.
Since the original six public art pieces were added, we've continued to add new art annually. Scroll through below to learn about the favorites you have found while strolling around Settlers Green.
So much more to explore...
Immerse yourselves with arts, culture, delicious local flavor and a beautiful mountain setting. Settlers Green is an adventure the entire family will love!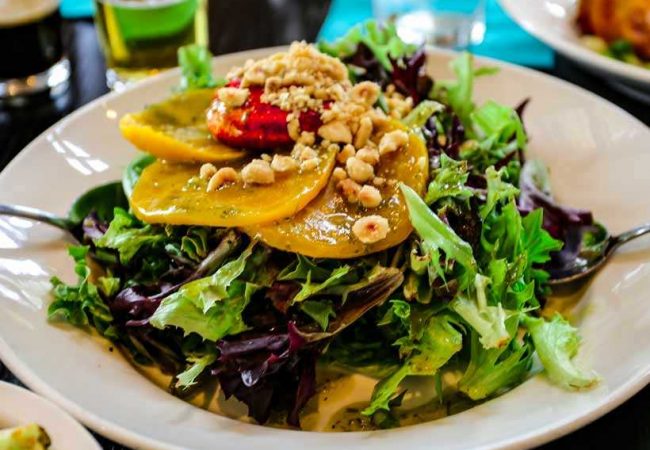 Taste
Savor delicious food and drinks from one-of-a-kind local menus.
Learn More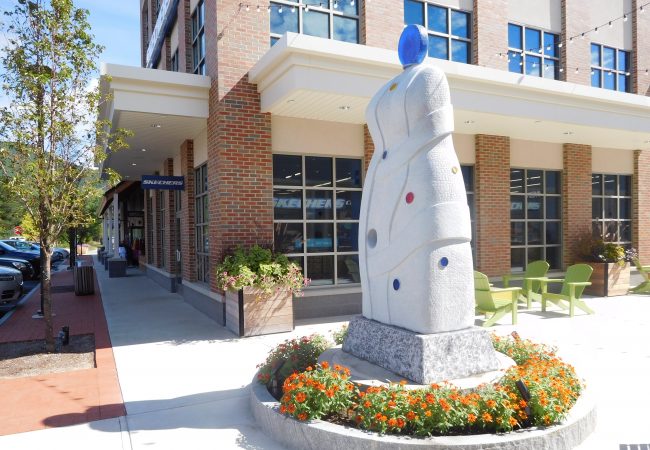 Culture
From public gardens and art, to a community labyrinth, there's so much to discover.
Learn More