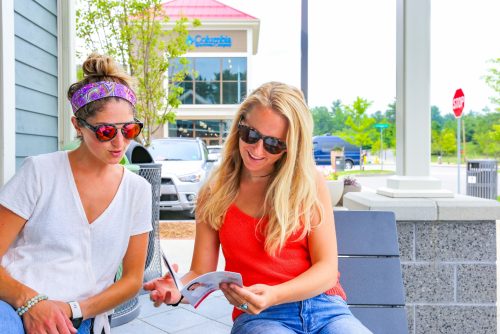 Customer Service & Amenities
The Customer Service Office is located at Suite C13 near J.Crew and FIRE by Wicked Fresh. It is a self-service area open weekdays 10-3.
Please note: Customer Service will be temporarily closed on weekends. Coupon books and maps will be available outside of the office. Stroller and wheelchair rentals, gift cards and tourist information will not be available. Lost items can be reported by calling 603-356-7031 x100. Found items should be brought to the nearest store.
Customer Service
Coupon Book
Complimentary; Includes 30+ store offers. Also available to download directly to your phone and use in store.
Lost & Found
To report a lost item, call 603-356-7031 x100 and leave a message. Found items can be brought to Customer Service or leave it at the nearest store.
Strollers Rentals & Wheelchair Rentals
Temporarily Unavailable Complimentary; Limit one per family. First come, first served basis. We will make a copy of your license and take basic information when you sign out a stroller or wheelchair.

Tourist Information
Brochures, maps and general information about the area and its attractions.
Amenities
Bathrooms
There are four public bathrooms at Settlers Green. There is a family restroom available at E, H & L building bathrooms. There is a family bathroom and Mother's Nursing Room at Customer Service (open 10-3 M-F). See map.
Water Fountain & Refill Stations
Located in the bathrooms at E, H and L buildings. Water bottle refill stations at H and L buildings.
Mother's Nursing Room
Nursing mothers are welcome to use the private Mother's Nursing Room, located at the Customer Service Office (C13). Open 10-3 M-F. It includes a comfy seat, space for stroller, bench seating for other kids as well as a sink area.
ATM
There is an ATM located at Settlers Green in the Food Courtyard. There is also one at Northway Bank ATM, located at the north end of Settlers Crossing.
Free WiFi
Free WiFi is available throughout Settlers Green and select store offer free in-store WiFi. There is a WiFi Hot Spot provided by Spectrum at Settlers Crossing. Starbucks, REI Co-Op also have Wi-Fi available for patrons.
Electric Vehicle Charging Station
Located behind Polo Ralph Lauren (L10). There are two stations with Plug J-1772.
FedEx and USPS Dropbox
Located outside of the Customer Service Office (C13). FedEx has limited supplies. This is a drop box location only and can only accommodate up to the largest size FedEx boxes only. The USPS box is for envelopes or small boxes only. UPS no longer has a dropbox at this location.
Amazon Hub Lockers
Amazon Hub Locker is a secure, self-service kiosk where you can pick up your Amazon packages. The lockers are located to the left of The SoakingPot Infusion Spa (H45) on the side of Express (H40). See location.
Picnic Tables & Seating Areas
Picnic tables and seating areas are located throughout the property. See map.
Outdoor Musical Instruments
Make some noise! Kids love our outdoor musical instruments near Lindt Chocolate (A10).

Outdoor Ping Pong
Located outside of Barley & Salt Tap House and Kitchen in warm months. Paddles and balls are racked on the side of the building or visit the hostess inside for supplies. Open seasonally.
Hammock Garden
Kick back on our hammocks located under the tall pines near Eddie Bauer (D2). Open seasonally.
So much more to explore...
Immerse yourselves with arts, culture, delicious local flavor and a beautiful mountain setting. Settlers Green is an adventure the entire family will love!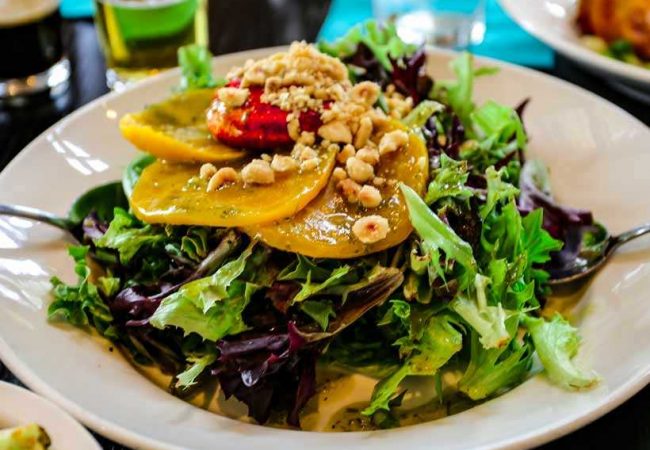 Taste
Savor delicious food and drinks from one-of-a-kind local menus.
Learn More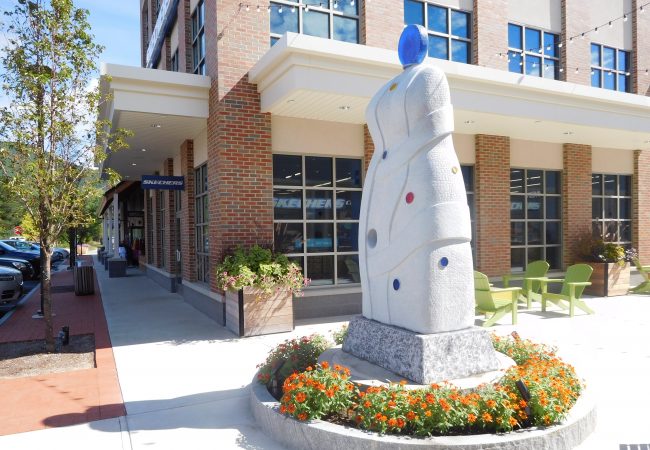 Culture
From public gardens and art, to a community labyrinth, there's so much to discover.
Learn More