The Red Fox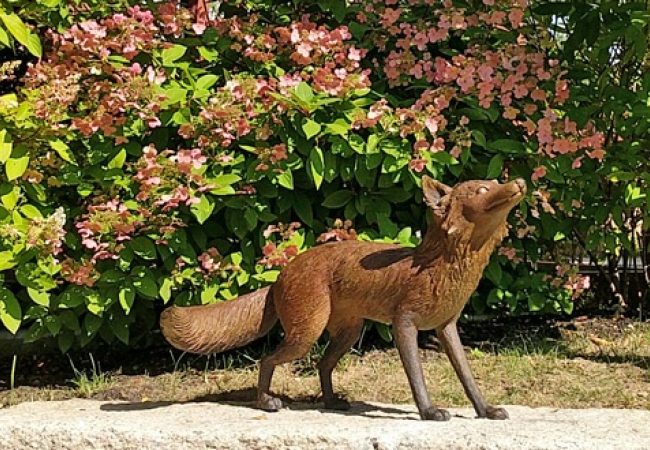 Back to all Art
The Red Fox
Michael Alfano is known for creating figurative and surrealistic sculpture to convey philosophical ideas and abstract concepts from literal models. His sculpture of The Red Fox depicts one of New England's indigenous creatures. Michael sculpted the bronze fox at the Harvard Museum of Comparative Zoology, where he studied one of their taxidermy specimens from the late 1800's. "Combining my work at the museum with my experiences observing the animals at my home in the woods of Hopkinton [Massachusetts] helped me to develop a life-like sculpture, looking up inquisitively, yet poised to flee at any moment," Michael explained. It's very gratifying to place the Red Fox, a special creature native to New England, at Settlers Green, surrounded by the towering White Mountains and within view of Mt. Washington. The sculpture is an expression of my love of nature and allows me to share that with the area's many residents and visitors."
Michael's artistic goal is to create art that relates to the everyday, yet causes people to experience, think, and understand life more fully. Alfano is also an accomplished portrait and realistic artist, having studied at the Art Students League in New York City. Major influencers of his work include Salvador Dali, Jo Davidson, and Jean-Antione Houdon, in addition to Buddhist, Taoist, Sufi, and other eastern philosophy and literature. Alfano has more than a dozen public sculptures in the Northeast, including George Brown at the starting line of the Boston Marathon and five sculptures at the Museum of Science in Boston. His portraits of leaders include Anwar Sadat, Senator Edward Kennedy, and Bollywood superstar, Rajinikanth. At juried exhibitions, Alfano has won over 60 awards, including the designation "Sculptor of the Year." His work is found in private collections, galleries, and museums around the world.
Michael Alfano
The Red Fox
michaelalfano.com
So much more to explore...
Immerse yourselves with arts, culture, delicious local flavor and a beautiful mountain setting. Settlers Green is an adventure the entire family will love!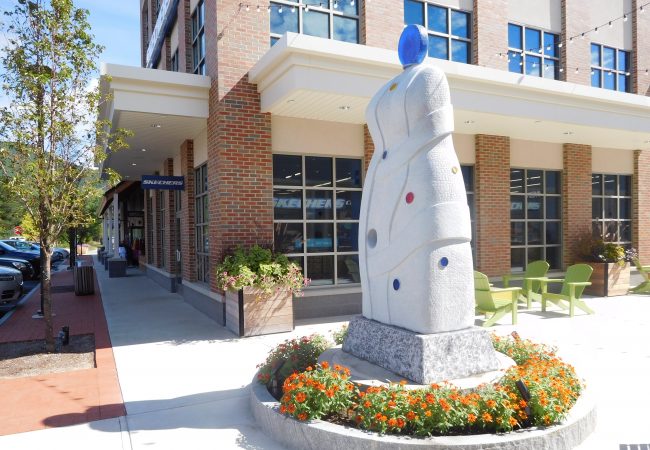 Culture
From public gardens and art, to a community labyrinth, there's so much to discover.
Learn More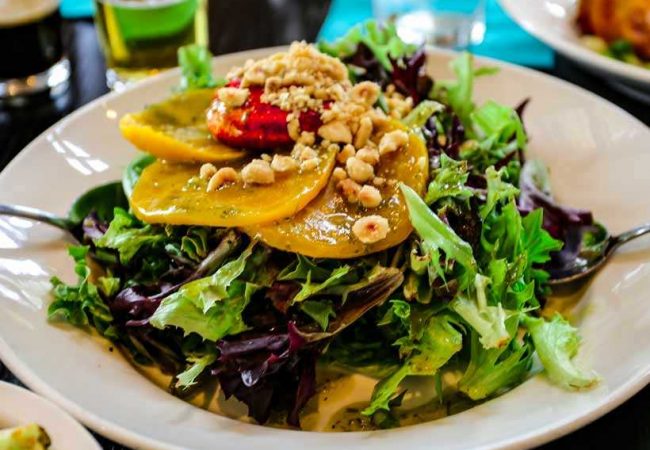 Taste
Savor delicious food and drinks from one-of-a-kind local menus.
Learn More