Can We Talk?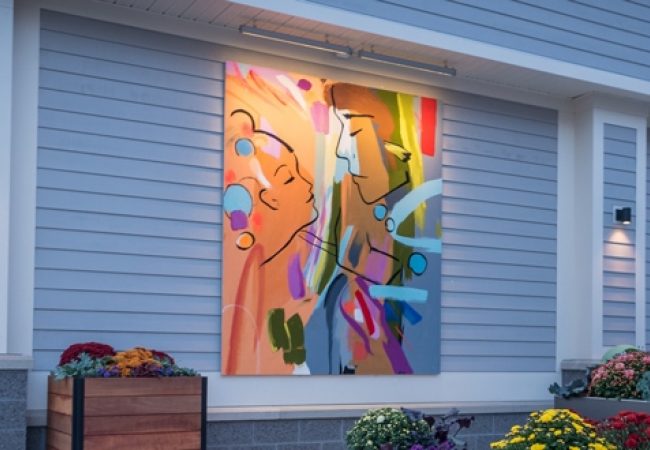 Back to all Art
Can We Talk?
Rebecca Klementovich completed her mural live on-site at Settlers Green Streetside. She chose to feature one mural inspired by a series of works titled, "When Warhol died, he told me this." The murals are designed to communicate a special moment in time, according to Klementovich. Using house paint and canvas, the murals depict two semi-abstract faces in an enchanting moment of communication right before a kiss.
Rebecca Klementovich started her career as a fashion textile designer in New York City, where she continued for 20 years. Yet her prior talent in illustration called her into abstract painting. The mural she's creating for Settlers Green incorporates the graphic illustration elements of her former textile days with abstraction, which is her present focus. "It is marriage between both forms of art," says Rebecca. "By painting over and the line, or choosing to let the line show, it helps express time and space in a subtle way. It is kind of like painting in and out of the subject matter," explained Rebecca.
Two passions influence Rebecca's artworks. Her interest in many forms of dance is an influence of the movement featured in Rebecca's work. In addition, her mastery in Reiki brings a special energy to her designs, too. Rebecca serves as a curator for the Rochester Museum of Art in southern New Hampshire, and you'll find her work in many galleries throughout New England.
Rebecca Klementovich
Can We Talk?
klementovich.com

So much more to explore...
Immerse yourselves with arts, culture, delicious local flavor and a beautiful mountain setting. Settlers Green is an adventure the entire family will love!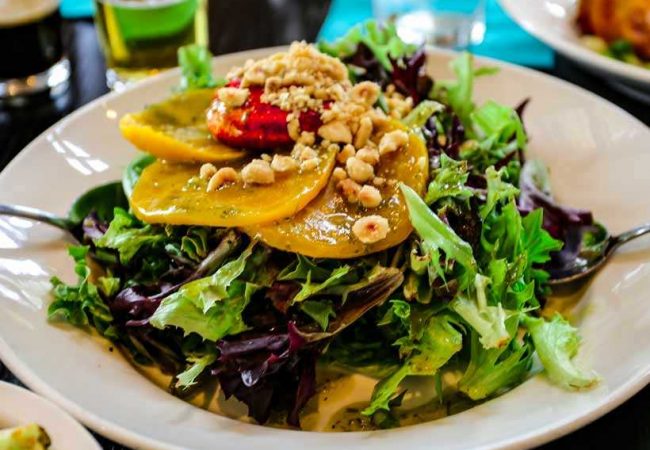 Taste
Savor delicious food and drinks from one-of-a-kind local menus.
Learn More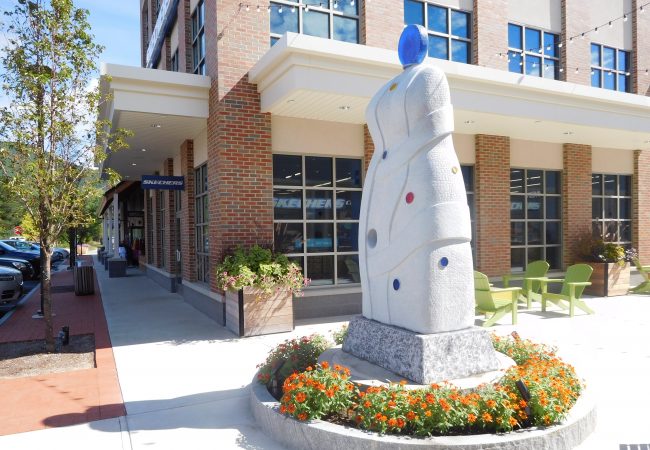 Culture
From public gardens and art, to a community labyrinth, there's so much to discover.
Learn More