Waterfall in the Woods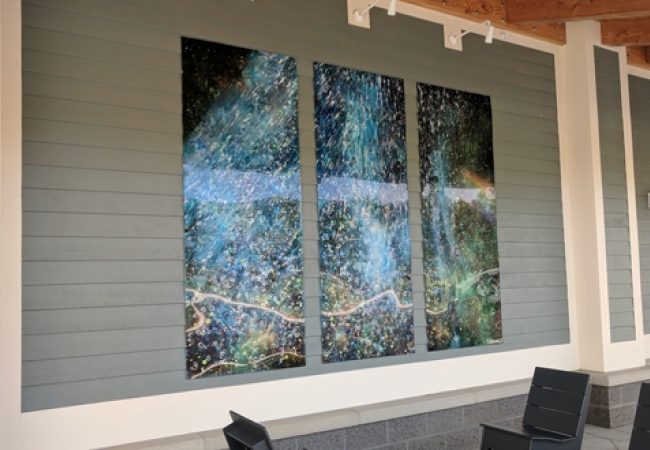 Back to all Art
Waterfall in the Woods
**Waterfall in the Woods is currently receiving some maintenance. In the meantime, you can check out a temporary piece by Pobatschnig titled Heart of the Cosmic on display at this location**
Kristen Pobatschnig's three-part abstract mural is inspired by the Sabbaday Falls, Arethusa Falls and Champney Falls, all found in the White Mountain National Forest. "Waterfall in the Woods" is an installation of three abstract painted plexiglass panels, each measuring 8'x3', to create a triptych mural. The piece is an abstract representation, utilizing bright, iridescent paint and powdered pigments. Each panel explores a different view and element of the falls on plexiglass, offering a glimpse for outlet shoppers into the beauty of the White Mountains surrounding the region. "My goal as the artist is to bring people closer to nature, and to encourage an appreciation for our natural environment," explained Kristen. Click here to watch a short video of her in the studio.
Kristen Pobatschnig is an abstract painter from the White Mountains of New Hampshire, where she grew up. After obtaining her BFA in Studio Art from Colby-Sawyer College, she has been painting and exhibiting her work throughout New England. Kristen is the founder and manager of Conway Creatives, where she provides instruction in abstract painting to more than 100 Mt Washington Valley residents. She also teaches workshops in other locations throughout New Hampshire.
In 2014, Kristen teamed up with fellow artists Rebecca Klementovich, also featured at Streetside, and created the Femme Fatales of the North. Together they have been recognized as two of the top 11 artists to watch in the state by New Hampshire Magazine.
So much more to explore...
Immerse yourselves with arts, culture, delicious local flavor and a beautiful mountain setting. Settlers Green is an adventure the entire family will love!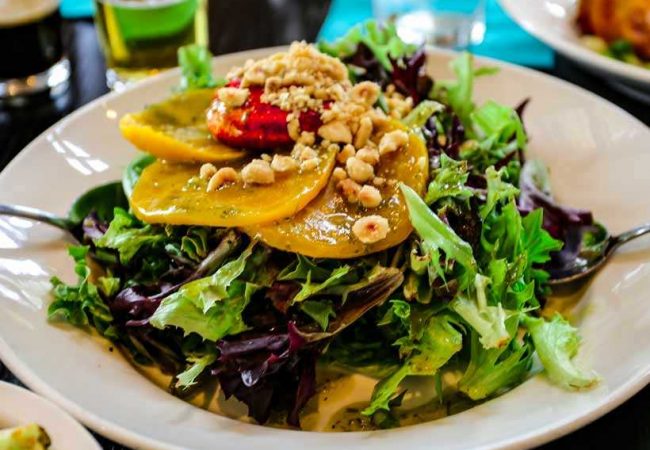 Taste
Savor delicious food and drinks from one-of-a-kind local menus.
Learn More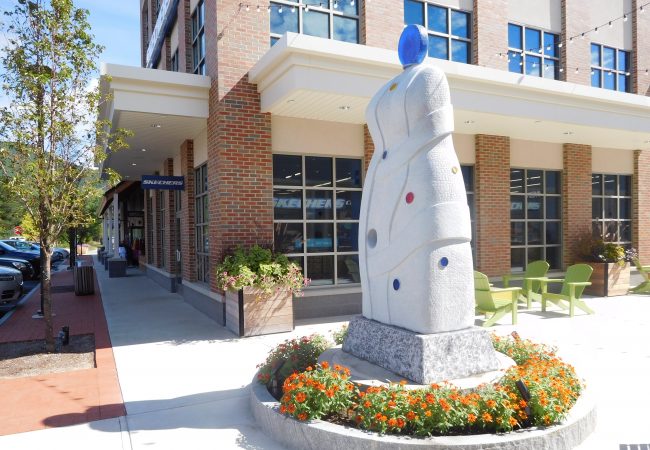 Culture
From public gardens and art, to a community labyrinth, there's so much to discover.
Learn More