The Moose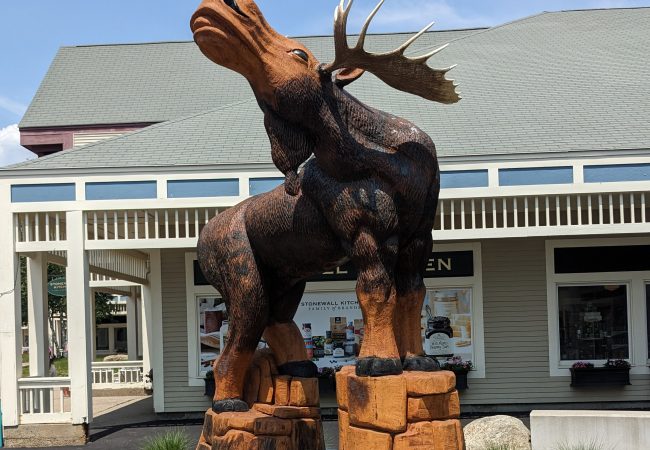 Back to all Art
The Moose
Here is Echo! Our towering moose is quickly becoming a favorite spot to snap a photo. Mighty Echo arrived in the summer of 2023 and was sculpted by North Country Whittler in Albany, NH. Look for Echo's forest friends nearby including Saco and Tuck (The Bears near the Gazebo) and Copper (The Red Fox by Customer Service).
Moose are the largest members of the deer family, standing six feet tall from hoof to shoulder, and weighing in at more than 1,000 pounds. Each of their light to dark brown hairs is hollow, and the air trapped inside provides insulation. A flap of skin called a dewlap hangs from the throat. Males are distinguished from females by their antlers, which grow up to six feet across.
So much more to explore...
Immerse yourselves with arts, culture, delicious local flavor and a beautiful mountain setting. Settlers Green is an adventure the entire family will love!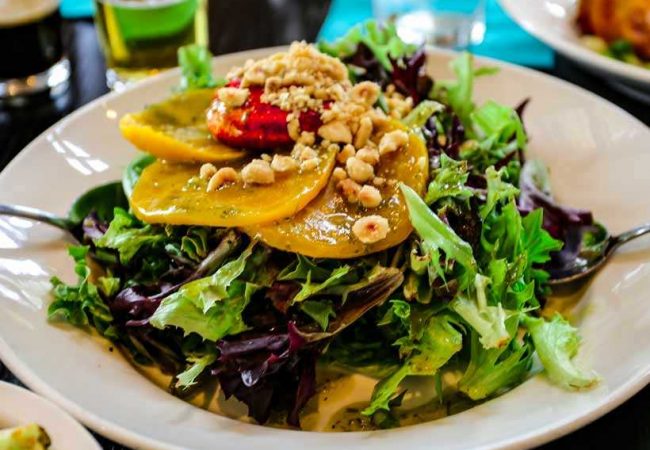 Taste
Savor delicious food and drinks from one-of-a-kind local menus.
Learn More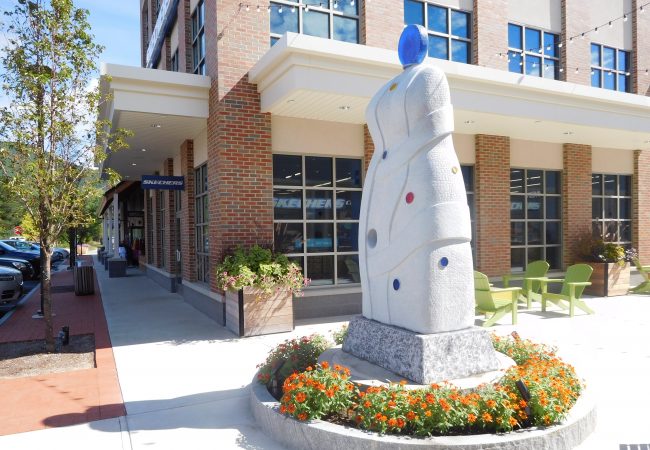 Culture
From public gardens and art, to a community labyrinth, there's so much to discover.
Learn More