Settlers Green
Settlers Green is located in one of the busiest tourist markets in New England. North Conway, New Hampshire is just steps from the White Mountain National Forest, which attracts more than 6 million visitors annually. The shopping center is within a day's drive of 40 million visitors from New England and Eastern Canada. In 2019, New Hampshire visitors spent $5.6 billion, with $2.2 billion in retail sales alone.

Closest Major Cities
Portland, Maine 1.5 Hours
Boston, Mass. 2.5 Hours
Montreal, Quebec 4 Hours
Closest Major Airports
Portland International 1.5 Hours
Logan International 2.5 Hours
Manchester-Boston 2 Hours
Retail
500,000 sq. ft.; 83 tenants
Opening Dates
Settlers Green Outlet Village, Phase 1, 1987
Settlers Green Outlet Village, Phase 2, 2000
Settlers Crossing, 2006
Settlers Green Streetside, Phase 1, 2017
Settlers Green Streetside, Phase 2, Under Construction
---
Settlers Green Outlet Village
Settlers Green Outlet Village is a courtyard inspired outlet shopping center with 60 tenants. Its unique architecture offers a dynamic shopping experience that includes café dining, landscaped gardens, public art and sheltered pedestrian walkways. It is a perfect setting entertainment and events with a large gazebo and a centerpiece green space.
A solid mix of national retailers include J. Crew Factory Store, Under Armour Factory, American Eagle Outfitters and Coach. Recent additions like service tenants Beer & Wine Nation and The SoakingPot Infusion Spa along with locally-owned food tenants such as FIRE by Wicked Fresh, Cheese Louise and The Met Coffeehouse, give shoppers a variety of experiences and reasons to frequently visit the center.

Tenants—Settlers Green Outlet Village
Property Photos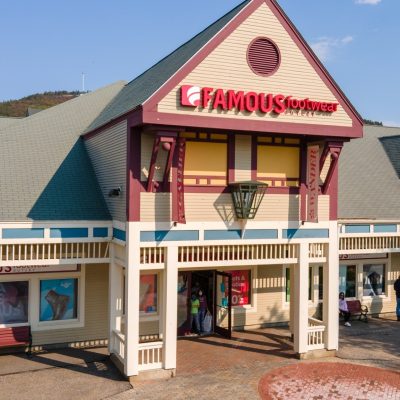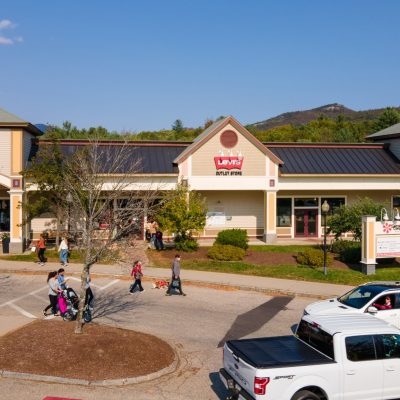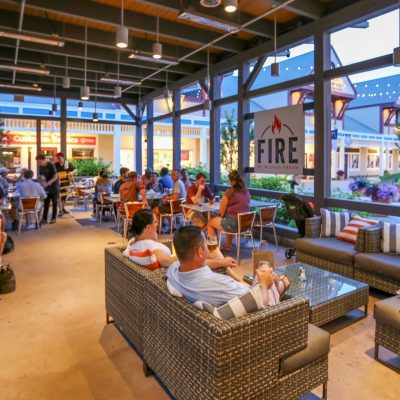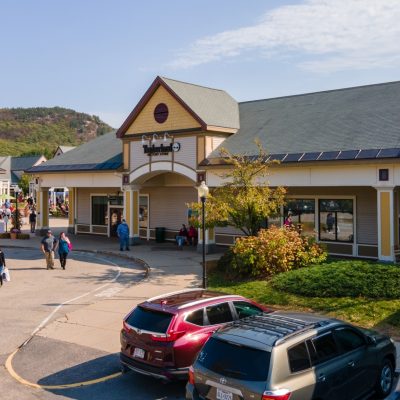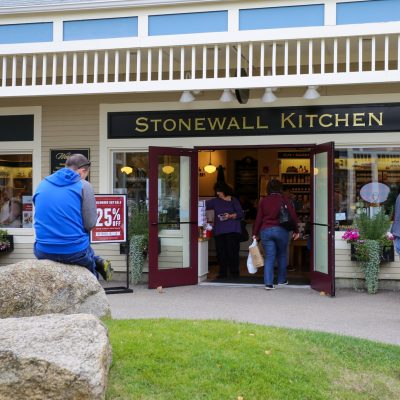 ---
Settlers Green Streetside
Settlers Green Streetside has a total of 11 tenants including Polo Ralph Lauren, Kate Spade New York and Columbia Sportswear. Each building features a slightly different façade that is reminiscent of a traditional New England look, but with modern accoutrements.
The Porch and The Pathway are colorful and inviting seating areas for relaxing with ice cream or coffee from nearby tenants. Streetside also includes unique amenities to drive foot traffic including an EV charging station, community labyrinth and outdoor ping pong table.
The entrance to the center features a boulevard from Route 16 — known as Streetside Drive — that leads into the center, creating easy storefront parking along both sides. Streetside Drive connects directly with Common Court at Settlers Green Outlet Village, creating ease of access for both walking or driving between the two areas of Settlers Green.
Tenants—Settlers Green Streetside
Property Photos