Settlers Green Streetside Now Open
Columbia Sportwear and Francesca's are now open at Settlers Green Streetside, the first of ten new brands opening at the 50,000 square feet of new retail space.
Streetside connects directly to Settlers Green Outlet Village and will have ample parking and sidewalks connecting them together (see map). Streetside will feature a new restaurant, Barley & Salt Tap House and Kitchen, scheduled to open in mid-September. Other opening dates for new brands include Think Kitchen and LOFT Outlet, opening August 25, as well as Skechers Outlet and the Polo Ralph Lauren Factory Store opening on September 22.
The 15 million dollar expansion project at Streetside broke ground in November 2016 and is the fourth North Conway property managed by OVP Management, Inc. Additional properties include neighboring Settlers Corner, which has added HomeGoods and Wicked Fresh Craft Burgers within the last year, as well as Settlers Crossing, anchored by Eastern Mountain Sports, Starbucks, and LL Bean Outlet.
A major grand opening event is planned for October 10-15, 2017, at Settlers Green Streetside. Dubbed Dancing in the Street the six-day event will commence with a ribbon-cutting ceremony on Tuesday, October 10 at 5 p.m. for local Chamber of Commerce members to enjoy. A plethora of activities for all ages are planned throughout the week including art seminars, nonprofit fundraisers, live music and dancing, an art festival and several shopping and giveaway events to support the new stores. Details are unfolding daily at settlersgreen.com/dancing-in-the-street.
So much more to explore...
Immerse yourselves with arts, culture, delicious local flavor and a beautiful mountain setting. Settlers Green is an adventure the entire family will love!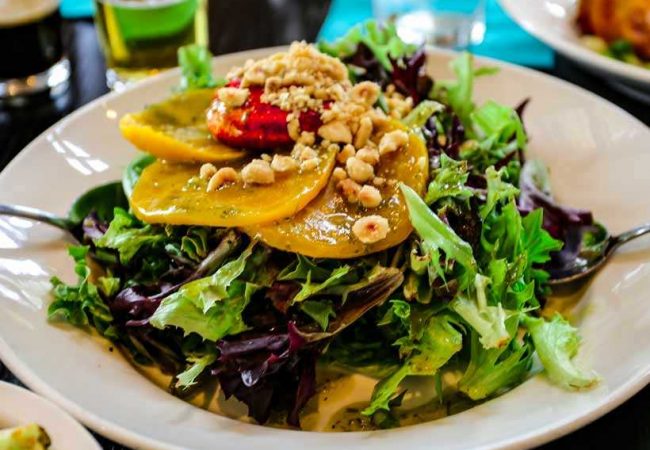 Taste
Savor delicious food and drinks from one-of-a-kind local menus.
Learn More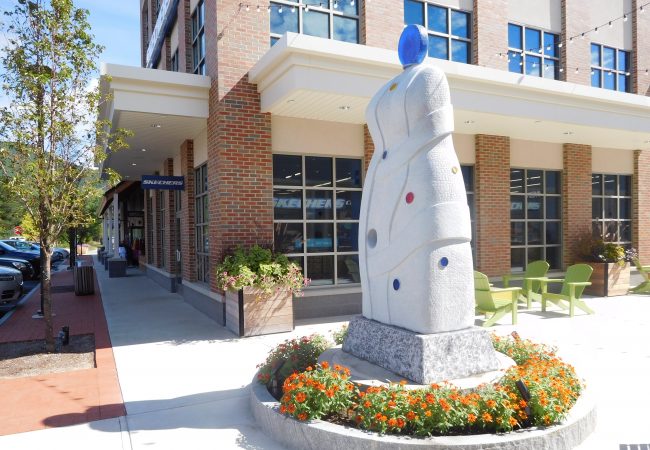 Culture
From public gardens and art, to a community labyrinth, there's so much to discover.
Learn More