Settlers Green gives nearly $4500 in donations to local nonprofits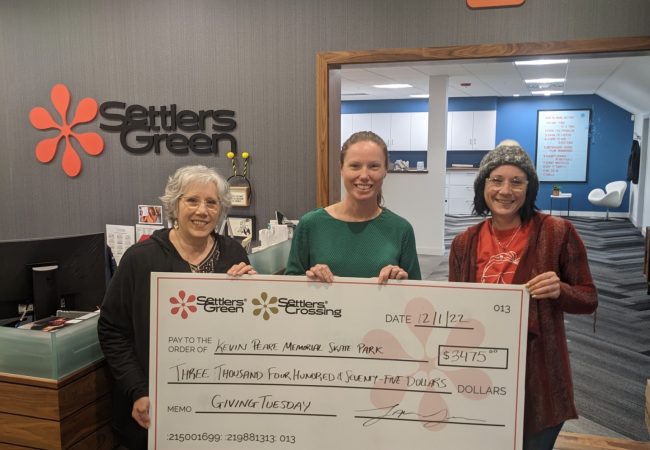 Back to all articles
In November, Settlers Green donated nearly $4500 in donations to two local nonprofit organizations with the help of its shoppers during what is the busiest month of the year at the shopping center.

For the last few years, Settlers Green has sold premium shopping bags in advance of Bring A Friend, the center's biggest event of the year. The bags cost $10 and include special items and gifts from the stores, and shoppers that purchase the bag can pick it up any time during the 10-day event. Settlers Green pledged $1 for each of the 1000 bags sold this year to Starting Point Services for Victims of Domestic and Sexual Violence. Starting Point has helped countless people in the Mt. Washington Valley, to learn more about the organization visit startingpointnh.org.
On November 29, Settlers Green partnered with the Kevin Peare Memorial Skate Park for a GivingTuesday. For every dollar spent on a Settlers Green Gift Card that day, Settlers Green would match in a donation to the skate park up to $2500. The community came out in droves and purchased $3475 worth of cards that day.
"While we were planning to match up to $2500, we knew that the organization was very close to hitting a fundraising goal that would bring in a few potential matches from local donors," said Marketing Director Laura Lemieux. "By donating the full $3475, the nonprofit hit the $80,000 mark they were hoping for."
The skate park committee has been fundraising to build a skate park in North Conway since 2017. It plans to break ground on the park in June 2023. To learn more about the organization visit goskate4kev.com.
###
Laura Lemieux
Marketing Director
603-356-7031 x100
So much more to explore...
Immerse yourselves with arts, culture, delicious local flavor and a beautiful mountain setting. Settlers Green is an adventure the entire family will love!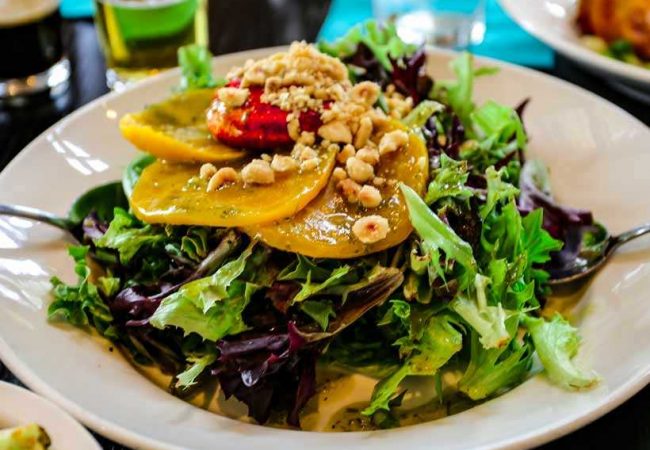 Taste
Savor delicious food and drinks from one-of-a-kind local menus.
Learn More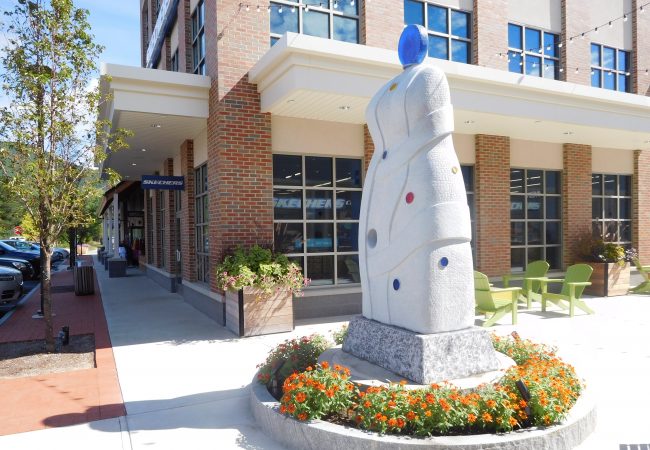 Culture
From public gardens and art, to a community labyrinth, there's so much to discover.
Learn More