Settlers Green continues to evolve as it celebrates its 35th anniversary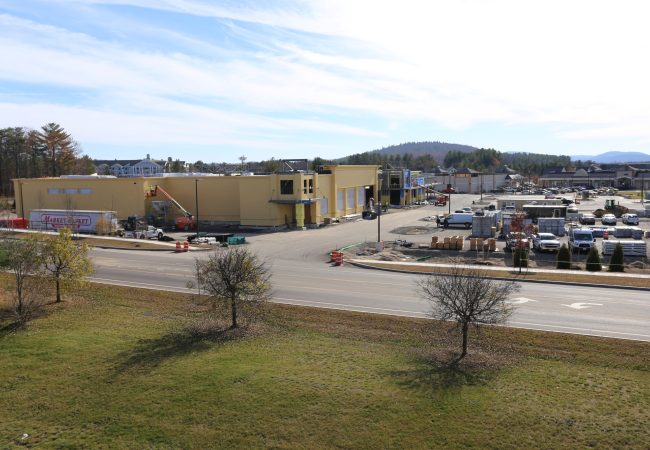 Back to all articles
Settlers Green is continuing its efforts to evolve in an ever-changing retail climate, bringing the community a grocery store, opportunities to explore new public art, and expansion of some of its most popular family brands, all set to culminate as the shopping center enters its 35-year anniversary in January 2023. Additionally, OVP Management Inc., which develops and manages Settlers Green, is working with town officials and the area housing coalition to develop housing and residences.

"It has been our mission for over 10 years to bring Market Basket to our community," said Rob Barsamian, principal of OVP Management Inc., developer of Settlers Green. "It's all coming as we go through a bit of a renaissance with new service tenants and expansion of some of our most popular retail brands, including J.Crew, which has been here since the beginning."
Market Basket broke ground in March 2022 as part of Settlers Green Streetside Phase II development. The 70,000 square foot grocery store is set to open in summer 2023. Alongside its construction came multiple infrastructure improvements to the property and surrounding roads including a roundabout on North-South Rd., one of three major access points to Settlers Green. The addition of Streetside Phase II will increase Settlers Green to a 375,000 square foot commercial retail development with an expected $125 million in annual sales.
"Since 1988, North Conway has been a destination to tax-free shop and it remains our core," said Marketing Director Laura Lemieux. "Which is why we're so thrilled to have brands like Old Navy, J.Crew and even Under Armour grow with us in this special time."
Old Navy Outlet and J.Crew Factory Store are set to move and expand in the first half of 2023. This comes after Under Armour nearly doubled its square footage opening a state-of-the-art concept store in July 2022. Old Navy Outlet is moving to Suite H20, adding more than 4,000 square foot of retail space compared to its current location. Old Navy Outlet is set to open in March 2023. Meanwhile, J.Crew Factory Store is readying for a much-anticipated move within the Courtyard of Settlers Green that will create an additional 2,225 square feet of retail space to accommodate their popular CrewCuts kids collection.
With all this new development, OVP Management Inc. is introducing plans for two new residential developments. Settlers Common would bring 228 rental units and 15 townhouses available for sale to North Conway, adjacent to Settlers Crossing along the scenic Saco River. A second project, Settlers Court, will include higher end residence adjacent to the new Market Basket, including 30 townhouse units for sale and 10 apartments available for rent.
"We understand that with more development comes more job opportunities and these folks need a place to live where they work," Barsamian said. "We are filling the need in our community for housing with the proposal of these two projects."
As an independently owned shopping center, Settlers Green prides itself on delivering its customers an experience beyond shopping. Over the last five years, it has introduced public art throughout the property. Visitors can discover over a dozen pieces of art including curated selections by world-renowned artists such as Michael Alfano to breakout local artists like Kristen Pobatschnig. Along the Art Walk, shoppers can discover the newest addition, American Dog by Dale Rogers, keeping watch over the Market Basket development.
Community is woven into every decision made at the center. Settlers Green has donated more than $1.5 million to local nonprofits and community projects including the North Conway Community Center, New England Ski Museum and North Conway Library. It has also been home to many locally sponsored nonprofit events over the years including Angels & Elves, which provides holiday presents to local families in need, Mt. Washington Valley Kiwanis' "Photos with Santa" and countless small projects that benefit the local community.
Acknowledging the importance of heritage and history, the developers are assessing the F Building, known to many locals as the hangar building, most recently home to New Balance.
To learn more about development at Settlers Green and celebrations taking place as part of the 35th anniversary, visit settlersgreen.com.
###
OVP Management, Inc., a Newton Massachusetts based real estate development company, has developed over 500,000 square feet of commercial properties in North Conway including Settlers Green and Settlers Crossing. On-site management and marketing, a dedication to providing a first-class shopping experience, and a commitment to building successful tenant relationships has helped Settlers Green be among the most well-respected, independently owned shopping centers in New England. For more information about OVP Management, Inc., future development plans, or leasing opportunities please contact Robert M. Barsamian at rmb@ovpmanagement.com or by calling 617-965-9700, ext. 13.
###

Laura Lemieux
Marketing Director
OVP Management, Inc.
Route 16 | North Conway, NH 03860
603-356-7031 x100
laura@ovpmanagement.com

So much more to explore...
Immerse yourselves with arts, culture, delicious local flavor and a beautiful mountain setting. Settlers Green is an adventure the entire family will love!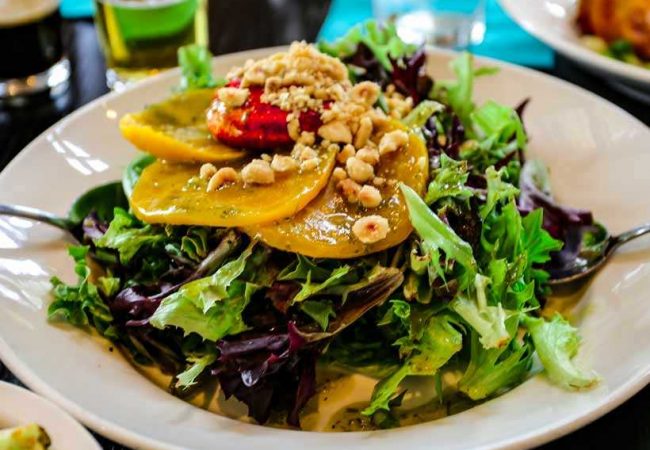 Taste
Savor delicious food and drinks from one-of-a-kind local menus.
Learn More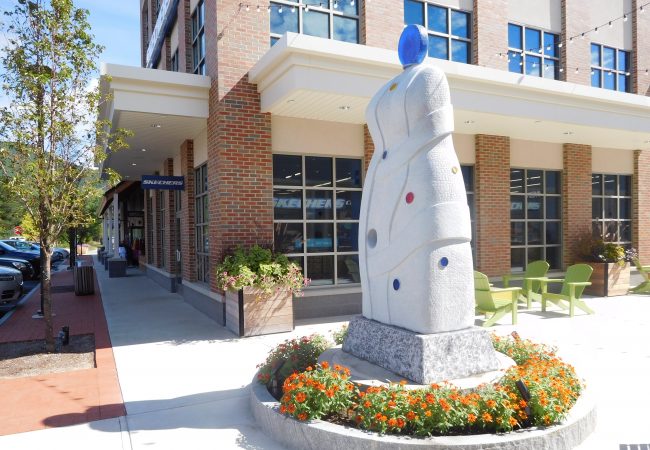 Culture
From public gardens and art, to a community labyrinth, there's so much to discover.
Learn More