Settlers Green announces winner of its 4th Annual Plein Air Art Competition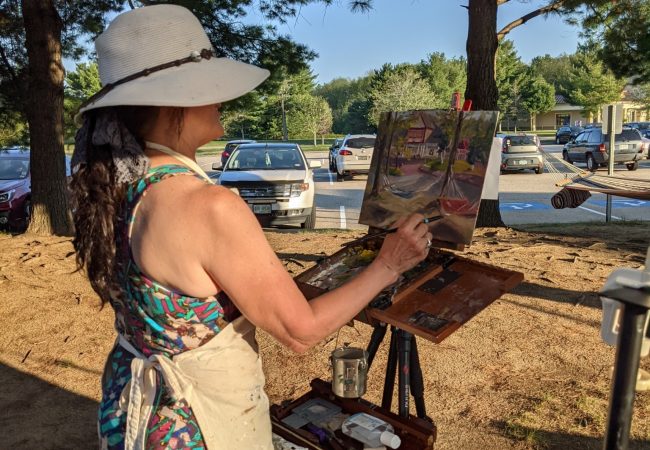 Back to all articles
Settlers Green hosted its 4th Annual Plein-Air Competition at Settlers Green on Friday, August 13, and has selected a winner from the four artists that competed. Artist Linda McDermott of Franconia, New Hampshire, was selected as the winner for her oil painting depicting the scenes at the new hammock garden at Settlers Green.
"It was definitely a challenge, I don't often paint buildings," McDermott said. "I used my phone to get photos of interesting people walking by and then added them into the painting as I went along."
McDermott specializes in landscape, nature and still life images in a variety of styles and subjects. Her work can be found at lindamcdermottart.com. Additional artists included Barbara Stelle, Sharon Allen and Phyllis Tracy. Past winners of the Plein Air Competition include JP Goodwin, Jessica Fligg and Deborah Snow. Artists have three hours to complete their piece and can choose any setting around Settlers Green. The artwork is judged by members of the MWV Arts Association.
"It was a hot evening, as is usually the case for this event, but the artists were up for the challenge and did a great job finding special scenes within the center," said Event Director Laura Lemieux. "This year we saw a new wave of artist from outside of the Mt. Washington Valley which was exciting to see as well look ahead to the fifth annual event in 2022."
All four completed plein-air pieces are on display at the Settlers Green Customer Service Office through Labor Day for public viewing. Art Night takes place the second Friday in July each year, though this year's event took place in August as a rain date. If you are a local artist interested in learning more, email laura@ovpmanagement.com to be added to the contact list.
So much more to explore...
Immerse yourselves with arts, culture, delicious local flavor and a beautiful mountain setting. Settlers Green is an adventure the entire family will love!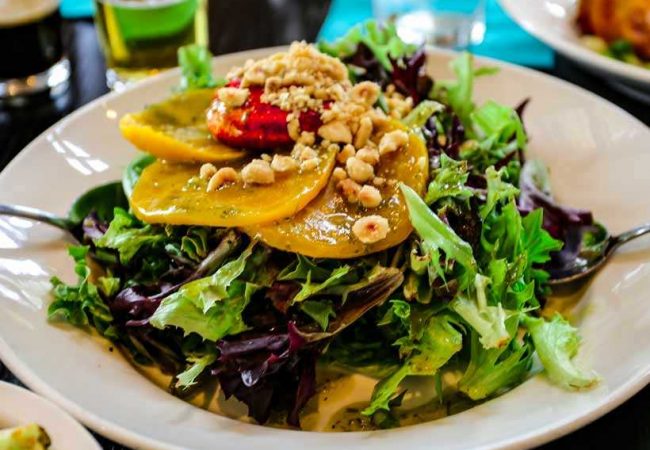 Taste
Savor delicious food and drinks from one-of-a-kind local menus.
Learn More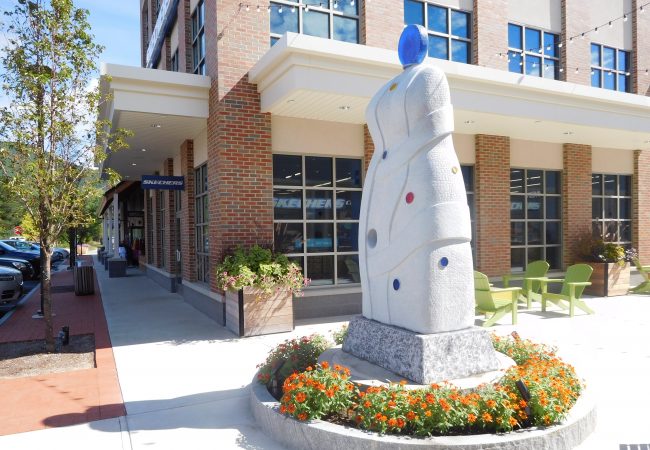 Culture
From public gardens and art, to a community labyrinth, there's so much to discover.
Learn More