Panera Bread Is Coming Soon To Settlers Green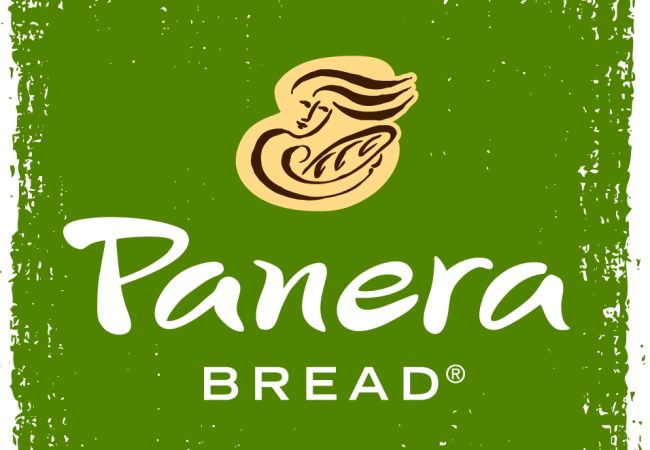 Back to all articles
PR Restaurants, LLC, the leading franchisee of Panera Bread in New England, is announcing the opening of its newest Panera bakery-cafe in North Conway at Settlers Green Streetside next to Barley & Salt Tap House and Kitchen. This new restaurant is 3,500 square-feet with indoor seating for 65 customers, a newly constructed patio area with 20 outdoor seats, and a drive-thru window for convenient takeout orders.

Panera Bread is a national fast-casual restaurant chain serving bakery and café menu items for breakfast, lunch, and dinner. From crave-worthy soups, salads and sandwiches to flatbread pizza and sweets, Panera Bread serves guests more than great food. Opened in 1987 as a community bakery, Panera was founded with a secret sourdough starter and a belief that sharing great bread is an expression of warmth and generosity. That vision holds true today with a robust menu of delicious, chef-curated recipes created with a simple principle: to offer food one would be proud to serve their own families, made with responsibly raised proteins and freshly prepared with Clean ingredients - food that does not contain the artificial preservatives, sweeteners, flavors, and colors from artificial sources. Today, Panera Brands is one of the world's largest fast casual restaurant platforms, with 3,852 locations and approximately 120,000 employees, including franchisees, across 11 countries.
PR Restaurants' newest North Conway Panera bakery-café, the company's 61st location across New England, has been designed by Cambridge, Massachusetts-based architecture firm Prellwitz Chilinski Associates, Inc.
"Settlers Green is the crown jewel of North Conway retail centers," said Mitchell Roberts, co-founder and CEO of PR Restaurants LLC. "The addition of Market Basket made it the right place to build a Panera Bread Cafe. We look forward to our spring opening and being part of the north country community."
###
About OVP Management, Inc.
OVP Management, Inc., a Newton Massachusetts based real estate development company, has developed over 500,000 square feet of commercial properties in North Conway, including Settlers Green and Settlers Crossing. For more information about OVP Management, Inc., future development plans, or leasing opportunities please contact Robert P. Barsamian in Newton, Massachusetts at rpb@ovpmanagement.com or by calling 617-965-2460.
About PR Restaurants/Panera Bread
PR Restaurants, LLC d/b/a Panera Bread is the leading franchisee of Panera Bread in New England. The company was formed in 1997 by Mitchell Roberts and David Peterman. After 26 years in the restaurant industry, PR Restaurants d/b/a Panera Bread has held to its original principles of "dedicating ourselves to upholding Panera Bread's whole-hearted mission as a welcoming place to eat with friends and family." The company owns and operates 60 Panera bakery-cafes across New England, and has recently been recognized by the Massachusetts Restaurant Association as the 2023 Fast Casual Restaurant of the Year.
In 2018, PR Restaurants was named to the 2018 Inc. 5000 list of the Fastest Growing Companies in America. Last year, the Boston Business Journal named the company to the list of the Largest Private Companies in Massachusetts, and several times the company has been named by the BBJ as one of the Top Restaurant Groups in the Commonwealth. PR Restaurants supports various New England charities and community organizations throughout the region and through its Feeding America initiative, PR Restaurants supports numerous food banks in Massachusetts, New Hampshire, and Maine.
PR's menu and cuisine begins with a simple commitment; to bake fresh Panera pastries, breads, and sweets every single day at their bakery-cafes. They offer a wide array of Panera pastries and baked goods, such as bagels, brownies, cookies, croissants, muffins, and scones. Aside from the bakery section, PR Restaurants has a regular Panera menu for dine-in, takeout, delivery, and catering to include; toasted baguettes, flatbread pizzas, warm grain bowls, paninis, pastas, salads, sandwiches, side choices, and soups, as well as coffee, espresso drinks, frozen drinks, fruit smoothies, hot chocolate, iced drinks, lattes, lemonade, and tea. For more information on PR Restaurants, please see www.prmanagementcorp.com.
About Panera Bread
Panera Brands is one of the world's largest fast casual restaurant platforms, with 3,852 locations and approximately 120,000 employees, including franchisees, across 11 countries. A portfolio of complementary brands bound by common values and shared growth opportunities, Panera Brands is comprised of Panera Bread®, Caribou Coffee® and Einstein Bros. Brands. Panera Brands companies are independently operated and underpinned by industry leading technology, loyalty, craveability, and high-quality ingredients. Panera Brands companies are united in their mission to be force multipliers for good for their guests, communities, the planet, and the shareholders they serve. Panera Bread is a pioneer and market leader in fast casual, with leadership in the quality of its clean, transparent, sustainable ingredients, and in omnichannel access, digital convenience (51% of sales are e-commerce as of July 2023) and engagement (53 MM MyPanera loyalty members as of July 2023).
As of July 25, 2023, there were 2,140 Panera Bread bakery-cafes in 48 states (including the District of Columbia) in the United States and in Ontario, Canada, operating under the Panera Bread® or Saint Louis Bread Co.® names. Caribou Coffee provides high-quality, handcrafted coffee-forward beverages and craveable food options, with 769 coffeehouses in 11 countries. Einstein Bros. Brands, consisting of Einstein Bros. Bagels®, Bruegger's Bagels®, Noah's New York Bagels® and Manhattan Bagel® is a market leader in bagels and bagel sandwiches operating 984 company-owned and licensed units across the US. For the type of menu items Panera Bread offers, please visit https://www.panerabread.com/en....
So much more to explore...
Immerse yourselves with arts, culture, delicious local flavor and a beautiful mountain setting. Settlers Green is an adventure the entire family will love!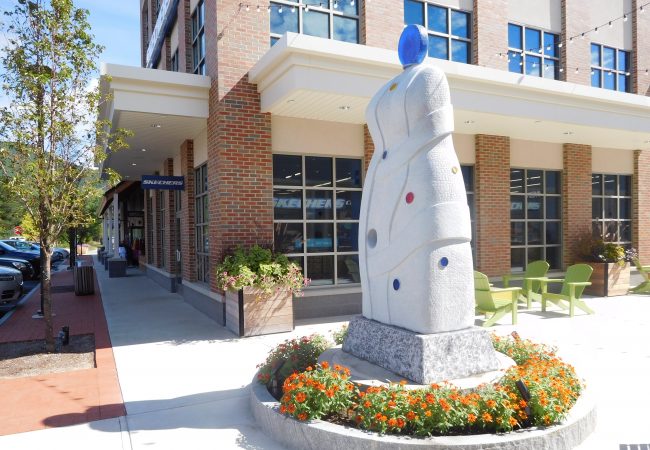 Culture
From public gardens and art, to a community labyrinth, there's so much to discover.
Learn More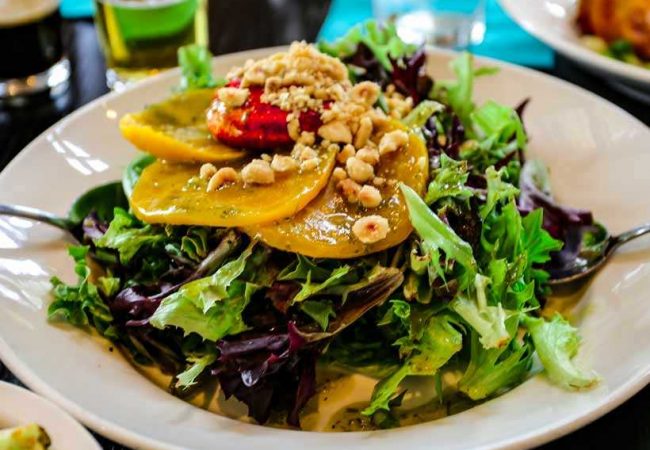 Taste
Savor delicious food and drinks from one-of-a-kind local menus.
Learn More