New Under Armour concept store hosts Grand Re-opening at Settlers Green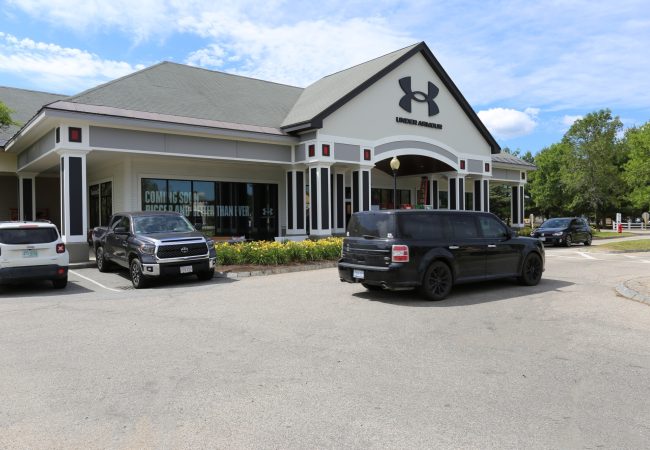 Back to all articles
Under Armour is hosting a Grand Re-opening, July 20-24, to celebrate its relocation within Settlers Green. Festivities include live entertainment, free fitness classes and a free gift with purchase prize kiosk. Shoppers will also have the chance to save 20% off purchases during the event when they visit the new experiential concept store.
"We're thrilled to see the expansion of Under Armour into a state-of-the-art store that really ups the in-store retail experience for our shoppers," said Laura Lemieux, Marketing Director at Settlers Green. "The new store has all the high-end bells and whistles that only a handful of Under Armour stores across the country feature."
The store includes new visual merchandising strategies that streamline the digital and in-store shopping experience. Concepts include concentrated areas of highlighted product along with athlete imagery, reviews and testimonials that showcases the technical specifications of the product. Shoppers will also discover an expanded selection of footwear at the forefront of the store that more than triples the footwear section at its previous location at Settlers Green. Quaint, local touches include a trophy case that recognizes local sports groups and a giant digital screen that is customizable for events and promotions related to the North Conway store.
The five-day Under Armour Grand Re-opening will be a great opportunity for shoppers to experience the new store and take advantage of special perks. Under Armour has partnered with Core Community Fitness in North Conway to offer free workout classes on The Green in the Courtyard. Classes are scheduled for 9 a.m. and 10 a.m. on Saturday, July 23. Registration and details are available at underarmourevents.com/corecommunityfitness.
All shoppers will have access to the free gift with purchase prize kiosk and DJ Brian Zutter will be spinning tunes daily during the Grand Re-opening. Additionally, shoppers can access 20% off their purchase by heading to underarmourevents.com/underarmournorthconway.
The new Under Armour store opens at 10 a.m. on Wednesday, July 20, at Suite E12 next to Timberland near the main entrance to Settlers Green Outlet Village. Under Armour offers men's, women's and children's athletic footwear, apparel and accessories. For shopping hours and complete grand re-opening event information, visit settlersgreen.com.
###
OVP Management, Inc., a Newton Massachusetts based real estate development company, has developed over 500,000 square feet of commercial properties in North Conway, including Settlers Green and Settlers Crossing. For more information about OVP Management, Inc., future development plans, or leasing opportunities please contact Robert M. Barsamian in Newton, Massachusetts at rmb@ovpmanagement.com or by calling 617-965-9700, ext. 13. Additional information is also available at settlersgreen.com.
So much more to explore...
Immerse yourselves with arts, culture, delicious local flavor and a beautiful mountain setting. Settlers Green is an adventure the entire family will love!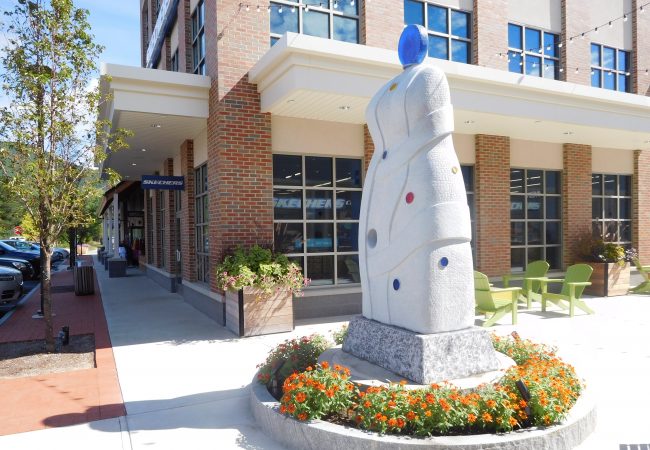 Culture
From public gardens and art, to a community labyrinth, there's so much to discover.
Learn More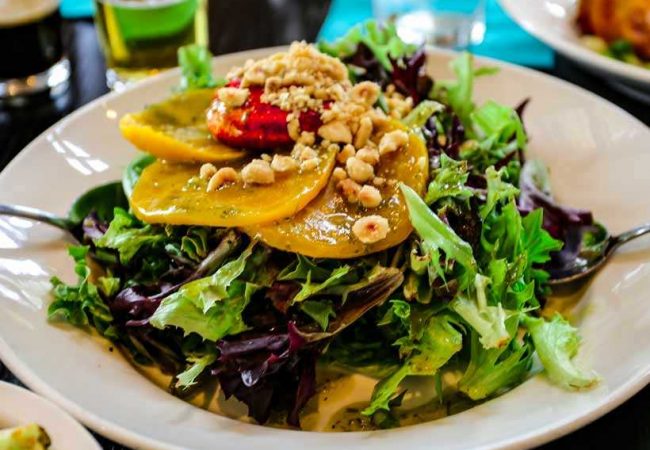 Taste
Savor delicious food and drinks from one-of-a-kind local menus.
Learn More