Favorite Foliage Spots
The color is increasing every day as we approach peak foliage in the White Mountains. While we have a full list of Scenic Drives, Insta-Worthy Spots and Adventures to check out here, we figured we'd ask our staff its favorite places to check out Fall Foliage to share with you.
Here is our staff's favorite spots to see Fall Foliage.
Dot Seybold, General Manager
Jackson has so many great areas for spotting foliage. It's classic covered bridge, festive pumpkin people and small town feel is the perfect fall setting. Jackson Falls is always a must-stop for me at this time of year.
Julie George, Assistant General Manager
Hiking is my favorite way to see the fall colors. Blueberry Mountain in Evans Notch is an easy hike and has a great landscape at its approach. It's an enjoyable 40-minute ride from North Conway.
Keith Wehmeyer, Facilities Manager
It's always nice to see the foliage from the water. There is some great flat water paddling on the Androscoggin River in the Gorham area. The Northern Forest Canoe Trail is a great source for information.
Laura Lemieux, Marketing Director
Everywhere you look, the colors are there to explore. My favorite place is beneath the Moats on the White Mountain NEMBA trails in North Conway. The mountain biking here is some of the best in the East. Our new REI Co-Op store has a full bike rental fleet available through October.
Mel Hampton, Marketing Assistant
Fall foliage means ski season is coming! I like to check out hikes all over the White Mountain National Forest. Can't go wrong with a trip up Wildcat Mountain, one of the 48 4000-footers in New Hampshire. Plus, the ride through Pinkham Notch is the best during foliage.
Fran Duncan, Bookkeeping
Fall is one of my favorite seasons. One of my favorite things to do is visiting all the local farms. Weston's Farm and Sherman Farm are both about a 15-minute ride from North Conway and have all things fall. Plus, the views of the Green Hills on the way to the farm are amazing.
So much more to explore...
Immerse yourselves with arts, culture, delicious local flavor and a beautiful mountain setting. Settlers Green is an adventure the entire family will love!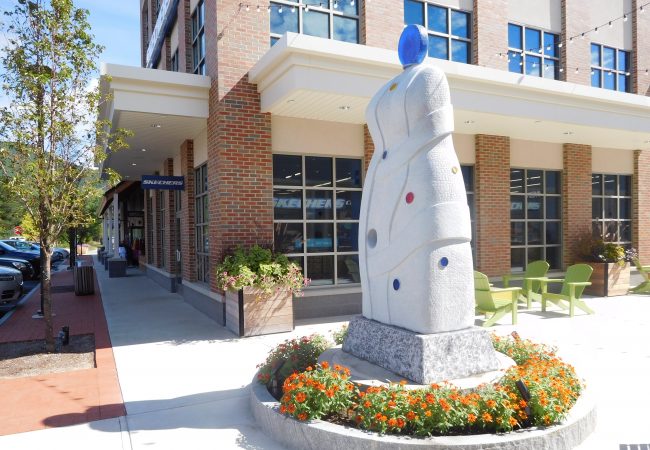 Culture
From public gardens and art, to a community labyrinth, there's so much to discover.
Learn More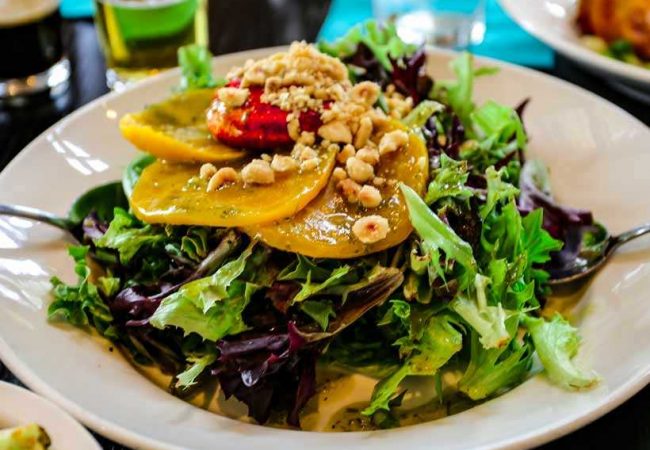 Taste
Savor delicious food and drinks from one-of-a-kind local menus.
Learn More